SETTLING SCORES: The Media, the Police and the Miners' Strike
publications
|
Posted by Barry White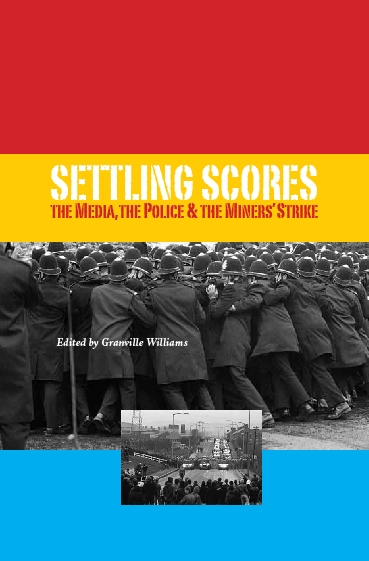 ISBN 978-1-898240-06-8
£5.00 Special Price
£8.00 when bought with Big Media & Internet Titans
Published by the Campaign for Press and Broadcasting Freedom, March 2014.
Cover photograph (c) John Sturrock/reportdigital.co.uk
This book was published on the 30th anniversary of the 1984 miners' strike. It is a collection of essays, edited by Granville Williams, author of 'Remembering How It Was: Mining in the Leeds Area' (1993) and editor of 'Shafted: The Media, the Miners' Strike and the Aftermath' for the 25th anniversary in 2009.
Nick Jones, former BBC Industrial Correspondent, contributes two chapters on the revelations in the Cabinet papers about the government 's role in the strike.
Mirror columnist and author Paul Routledge and journalist Pete Lazenby reflect on media coverage of the miners.
Media academic and campaigner Tony Harcup uses FoI to find out more about BBC TV coverage of the Battle of Orgreave on 18 June 1984.
Granville Williams analyses the impact of the BBC Inside Out programme on Orgreave
To purchase a copy ring 07729 846146 or send £5.00 (incl P&P) to 'Settling Scores' CPBF, 23 Orford Road, Walthamstow, London E17 9NL. Cheques payable to the CPBF.
You can pay by PayPal (which accepts credit and debit card payments as well as payments from a PayPal account) here.
DATELINE: 2 June, 2014
Share
---